Opinion
Published on April 25th, 2017 | by Jeff Engelhardt
0
Here Comes The Money: Breaking down the Fire roster by value
The Chicago Fire is off to a very respectable start this season, earning 11 points in the first seven games of the campaign.
Most fans are feeling pretty good despite the downer of an outing in Toronto, and that means most players are in the good graces of supporters. But like any successful business, soccer is about how much value you can get out of the investment you make. And the MLS Players Association helped us all get a better look at exactly what clubs are getting the best bang for their buck when the organization released player salaries on Tuesday.
Is the Fire making sound investments? Here to help us answer that question is Price is Right host Drew Carey!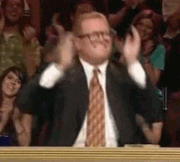 OK, so the plastico Seattle Sounder supporter won't have an active role here, but we'll still rank all the Fire contracts in the following three categories: Price is Right, Chin Stroking Emoji, Blinking Dude GIF. That more or less properly sums up the kind of business Chicago has pulled off for the 2017 season.
Editor's Note: We'll be using the guaranteed compensation figure.
Price is Right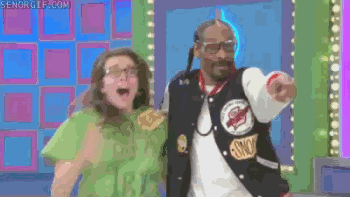 David Accam ($820,937): The fact David Accam is still not making seven figures is a miracle. I know he isn't everyone's cup of tea, and we touched on that in the latest podcast, but he has unteachable skills. He's still top-3 in speed in MLS and has enough finishing ability to be deadly.
Arturo Alvarez ($142,500): Alvarez had a career year in 2016 and was one of the very few bright spots in a lost season. He got off to a great start in 2017, but with the emergence of Luis Solignac, Daniel Johnson and others, he might not get as many minutes. $142,000 is a tad much for a sub, but the impact he can make is worth the price.
Brandt Bronico ($65,004): The contracts write themselves at this level. He is a first-year developmental player so not much else to say here.
Joey Calistri ($54,075): He's shown the potential to be a first-team contributor so this is a steal in my eyes. Who knows what he will develop in to eventually, but for this price, it is a no-brainer to keep him in the fold. Check out a Tulsa game if you haven't yet.
Stefan Cleveland ($53,004): Again, writes itself. No problem for a third-string keeper who might turn into something.
Drew Conner ($65,625): Great price here. Conner is proving to be a real asset for the club and could be a somewhat significant contributor this year. Excited to see his development.
Patrick Doody ($65,000): Perennially underrated. He is a solid full back and will be there defensively for you. At this price, he can put on the shirt for 10 more seasons as far as I'm concerned.
Daniel Johnson ($65,004): Considering he is about to become America's Lionel Messi, this is fantastic! Seriously, great deal and standard for a draft pick. He has an extremely bright future and I am calling him Louisville Leo.
Johan Kappelhof ($570,000): Mr. Reliable is anchoring one of the better center back pairings in the league for my money, so I like this. I know there are some big-name center backs out there but I like how the Fire found extreme value between the two solid guys they have.
Matt Lampson ($81,375): Considering how shaky Jorge Bava has looked, this is pretty good. Lampson is no true starter in the league, but he is a fine second option. I like it for this price.
Dax McCarty ($500,000): HAHAHA, you can't pay this man enough money. Let's just move on.
Joao Meira ($165,000): No player has ever won me over the way Joao has. What an improvement from his first-ever appearance with the Fire. He is a very reliable center back in this league and I am glad to have been so wrong about him.
Djordje Mihailovic ($80,000): The Summer of Djordje is not far off, but it won't happen in 2017. Still, this is going to look like a steal I think next year. You want to keep this kid for whatever price you have to pay.
Matt Polster ($114,900): One of the best, if not best, players for the Fire last season. He is going to have a hard time cracking the lineup this season but a kid with this talent making LESS than Michael Harrington is almost criminal. This is a great deal.
Bastian Schweinsteiger ($5.4 million): That's a big number and Bastian is a big time player. This is the best of the best signings. It's almost impossible to quantitate this tremendous addition.
[Stroking Chin Emoji]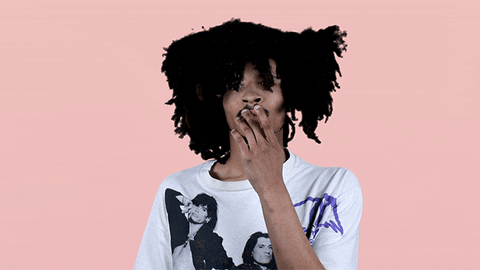 Jonathan Campbell ($109,875): The leader of Young American Money is indeed making some nice green. I don't hate this contract because I'm a big fan of his potential. But while he's gotten off to a shaky start in 2017, Joao Meira has killed it. Didn't see it coming, but Campbell is gonna have to work hard to get his spot back.
Michael de Leeuw ($564,212): I love the Lion, but his role is becoming less clear with each addition to the midfield. McCarty, Juninho and Schweinsteiger run the show while Accam and Solignac seem to be top-choice wingers. At this price, sadly, the Lion might not be worth it.
Collin Fernandez ($87,000): Probably should have made a bigger payday jump by this point, but he's still a prospect. I'm not saying cut him, but the Fire has been paying him to not play meaningful minutes for quite a while now.
John Goossens ($233,333): Every team needs a John Goossens and this is market value. I'm happy to have him as long as he can regain his form after the injury. If not, it will be a sad and far too soon goodbye but one that should be made. Can't eat that for unavailability.
Juninho ($716,674): I'm OK with this but he needs to be available from here on out. He's already missed two games and is generally not performing to the standard of Dax and Schweinsteiger. Still, a very good price for a player of his caliber. Please stay on the field.
Nemanja Nikolic ($1.9 million) With his pedigree, you splash this cash. It's now up to him to make it count. He got off to a slow start initially but has looked good lately. I still believe in this signing, but it will be up to Niko ultimately.
Luis Solignac ($328,312): This one is tough. If he plays like the last two games, it is worth it on its face. The problem is you have guys making Alvarez money and Johnson money who seems capable of producing the exact same results. In the end, it's a bit higher than what you would like.
Brandon Vincent ($118,125): Time is running out for the highly touted prospect. He has shown improvement almost every time out, but he needs to start taking it to the next level. If he shows that national team call-up pedigree, this should work out great.
Excuse Me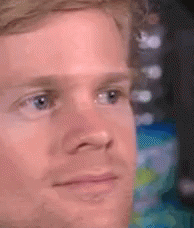 David Arshakyan ($178,850): A laughably bad contract. Arshakyan brings essentially nothing to the squad and is being paid very well to do so. There is really no way out of this bind and it's a rare black mark on an otherwise sterling resume from the Rodriguez/Paunovic era.
Matej Dekovic ($65,004): Normally I would say a developmental player like this is worth it, but he's shown ZERO even in Tulsa. Not even a warm body at this point.
Michael Harrington ($135,000): Technically speaking this is a good price for a starting right back, but we know Harrington's reputation here. He is toxic among supporters and no one will enjoy seeing this price. Cutting ties completely is best for all parties.
Jorge Bava ($267,133): No thank you. I'm sorry, but I think Lampson could do the exact same for a third of the price. This is just not working for me.
As you can see, most of the Fire signings have been home runs or close to it. I really like the direction of the club so far and I think the player salary unveiling only showed how well they have done business to this point.